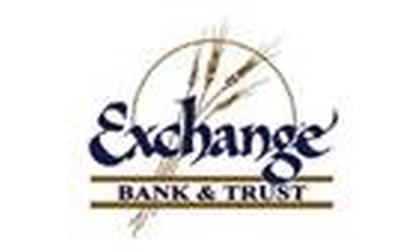 (KAIR)--The new year means new leadership at a local bank, with the former President saying goodbye as a new one steps in.
According to a release issued by Atchison's Exchange Bank and Trust, Mark Windsor stepped down as President at the close of business December 31, ending his 40-years with the bank.
Windsor's retirement, as the release puts it, meant him "simultaneously passing the presidential baton to long-time Exchange colleague Charles "Chuck" Swinford."
The release notes that Windor's career with the Exchange Bank "spans nearly a quarter of the bank's 165-year existence," saying that "following a stint as senior vice president of the State Bank in Lancaster...[Windsor] joined Exchange as vice president of consumer loans in 1981. Following his serving "in various other officer-level capacities," Windsor "was promoted to president in 2007, succeeding Rich Dickason, who was named and continues to serve as chief executive officer."
Swinford has been with Exchange for over 30 years and currently serves as executive vice president of lending, as well as market president of the bank's branch facilities in Effingham, Easton and Troy, and Rushville, Missouri.