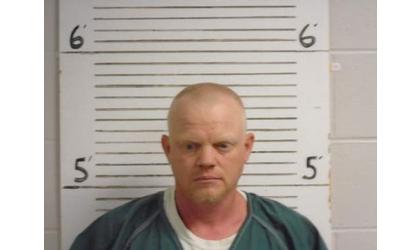 Marvin Nix ( Credit: Nemaha Co Sheriff's Office)
A Sabetha man facing multiple child sex charges has entered into a plea agreement.
The Nemaha County Attorney's Office says 41-year-old Marvin Nix pleaded no contest last week in Nemaha County District Court to one count each of aggravated criminal sodomy and aggravated indecent liberties with a child.
In exchange for the plea, an additional count of aggravated criminal sodomy was dismissed.
Sentencing was scheduled for February 17.
Nix is charged in connection with alleged sex offenses involving a child under the age of 14 occurring on or between June 1 and August 23, 2021.
He was arrested last August following an investigation by the Sabetha Police Department.
Nix remains in the Nemaha County Jail, held on a one-million dollar bond.