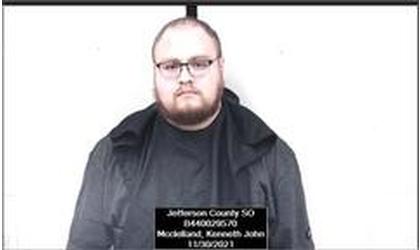 Kenneth McClelland ( Credit: Jefferson Co Sheriff's Office )
(KNZA)--A 26-year-old Oskaloosa man is behind bars in Jefferson County following his arrest on child sex-related charges.
Kenneth McClelland was arrested Tuesday by the Jefferson County Sheriff's Department.
According to the Jefferson County Jail roster, McClelland was booked into the Jefferson County Jail on charges of attempted aggravated indecent solicitation of a child, attempted electronic solicitation of a child and violation of the offender registration Act.
The alleged sex offenses involve a child under the age of 14.
McClelland is being held on a $50,000 bond.