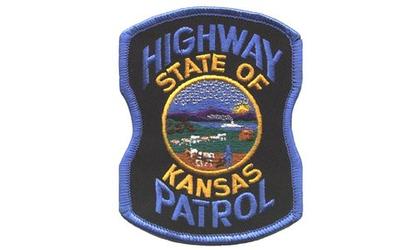 Kansas Highway Patrol
(KAIR)--Two people required hospital care following a two vehicle, Sunday afternoon, Atchison County crash.
According to a report from the Kansas Highway Patrol, it happened on U.S. Highway 59, 4-miles north of Nortonville, when a Ford F150, driven by 47-year-old Dale Myers, Jr., of Topeka, was traveling northeast on the highway. It crossed the center line, and into the path of another truck, traveling southwest on the highway.
The driver of the second truck, 61-year-old Paul Lanfermann II, of Atchison, attempted to avoid the crash by driving onto the right shoulder of the highway.
However, according to KHP, Myers' truck continued into the path of the truck trying to avoid the crash, with the two vehicles colliding before both going into a ditch and rolling over.
Lanfermann and his passenger, 56-year-old Teresa Lanfermann, were both transported to Amberwell Atchison, with her suffering from a suspected serious injury, while he suffered a possible injury.
According to KHP, everyone was buckled up at the time of the wreck, which happened around 2:45 Sunday afternoon.