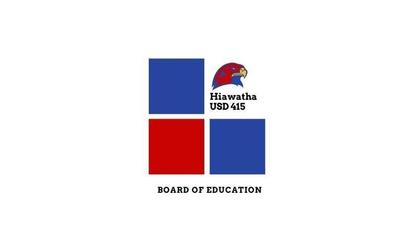 (KNZA)--The Hiawatha School Board heard from the Diversity Council when they met Wednesday evening.
Diversity Council members, Middle School teacher Marissa LeMay and district patron Laura Fortmeyer, made the presentation.
The Diversity Council, which was formed in late 2019, has garnered controversy from a few local patrons who have accused the district of using the group to push Critical Race Theory. LeMay and Fortmeyer said that wasn't the case at all.
They said the Diversity Council was formed to address the range of human differences--not just race.
LeMay said for a small community Hiawatha has many different ethnic groups, which are represented in the schools as well. She said they want to make sure everyone feels welcome and safe in our schools.
Fortmeyer said the 8-member Council serves as an advisory group to Superintendent Lonnie Moser.
Board member John Wright, who made a motion to disband the Diversity Council at last month's meeting, told the group that he didn't feel the district had a problem with racism, but rather bullying, which is what he felt spurred the forming of the Diversity Council in the first place.
Board member Ian Schuetz said his initial concern was that the Diversity Council could potentially be a way for political ideologies to infiltrate the schools. He said as long as the group was not political, then he would support it.
Wright said as long as the group proceeded as they described, he would rescind his motion made last month to disband the Council and board member Andrea Groth said she would rescind her second of the motion.
During the public comment portion of the meeting, the board allowed five speakers on each side--those against and for the Diversity Council--to speak.