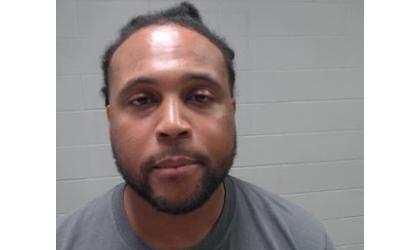 Tony Carter III ( Credit: Atchison Co Sheriff's Office)
(KAIR)--An Atchison man is facing charges of aggravated assault and unlawful discharge of a firearm
Atchison Police Chief Mike Wilson said 37-year-old Tony Carter III was arrested Friday night after police investigated a domestic disturbance that had occurred in the 600 block of Unity shortly before 11:00 involving a weapon.
Wilson said a 35-year-old woman reported that as she was in the driver's seat of vehicle outside of a residence and was beginning to drive away, Carter allegedly produced a handgun. The woman reported she heard a gunshot as she was driving away.

She left the area and was uninjured.
Carter was booked into the Atchison County Jail. He was later released on a $15,000 bond.