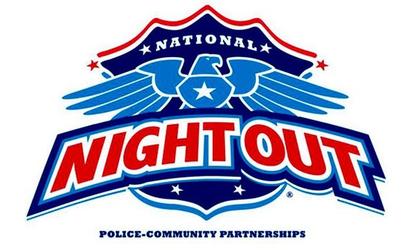 (KNZA)--National Night Out events are planned in Hiawatha and Holton Tuesday evening.
For the 26th year, the Hiawatha Police Department will sponsor the annual National Night Out.
Agencies will set up displays in the Schuneman Addition at the Fisher Center on East Iowa Street from 6 to 8. Also from 6 to 8, a pool party will be held at the Hiawatha Aquatic Park at no charge.
Corn dogs, chips, soda pop and bottled water will be served free of charge thanks to donations from local businesses.
Hiawatha Police Chief John Defore said this year's event will be extra special, since the event had to be canceled last due to the COVID-19 pandemic.
Jackson County and the city of Holton will host a National Night Out event on the eastside of the Jackson County Courthouse from 5:30 to 8:00 Tuesday evening.
Hot dogs, brats, chips, cookies and drinks will be provided free of charge.
Public safety agencies from Jackson County and the state of Kansas will have equipment and apparatus on display. In addition, there will be a drone presentation, a law enforcement K-9 presentation, investigations presentation and much more. Music and a number of give aways and prizes will be provided as well.
The National Night Out program is a campaign to help build neighborhood unity and strengthen police-community partnerships.