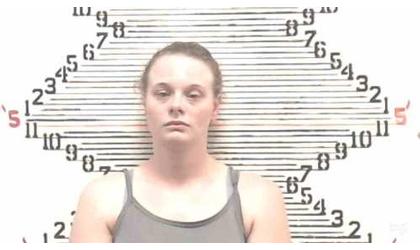 Courtney Buettenbach ( Credit: Brown Co Sheriff's Office)
A Brown County traffic stop leads to the arrest of a Horton woman on drug charges.
According to a report from Brown County Sheriff John Merchant, a Sheriff's deputy arrested 29-year-old Courtney Buettgenbach around 1:15 Thursday morning after the traffic stop.
Buettgenbach was booked into the Brown County Jail on charges of possession of methamphetamine, possession of marijuana and possession of drug paraphernalia
She was released Friday on bond.