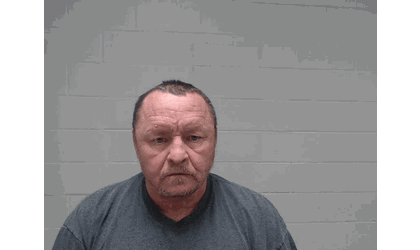 Michael Pease (Credit: Atchison Co Sheriff's Office)
(KAIR)--A Lancaster man is jailed in Atchison County, accused of child-sex related crimes.
According to Atchison County Jail inmate information, 59-year-old Michael Pease was arrested Wednesday by the Atchison County Sheriff's Office.
Pease faces charges including aggravated indecent liberties with a child, and lewd fondling/touching of a child less than 14-years of age.
According to the inmate information, the alleged crimes occurred June 12.
Pease is held without bond.