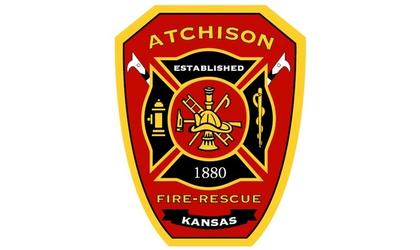 (KAIR)--As the Atchison Fire Department gains a new Chief, so, too, does it lose one of its longtime members.
That comes as Captain Leroy Kipple, commonly known as "Lee," retires after 35-years of service.
According to a release from the City of Atchison, a retirement ceremony, open to the public, will be held Friday afternoon from 2 until 5:00 in the Atchison City Hall conference room, located at 515 Kansas Avenue.
The release outlines Kipple's more-than-three-decades with the Atchison Fire Department, saying the former Prairie View, Kansas-area resident moved to Atchison in 1986, along with wife, Sharron, and son, Curtis, to begin his career, which led to Kipple's promotion to Captain in 1996.
The release notes that Kipple brought with him "vast mechanical experience," which "earned him the position of Department Mechanic until his promotion to officer where he continued to oversee the maintenance and other mechanics."
Kipple's retirement comes as his longtime fellow firefighter, Patrick Weishaar, is named this week as Chief of the Fire Department.
Weishaar, in the release, calls Kipple "a huge asset for the department with his mechanical skills and knowledge."
Kipple, in the release, calls his years at the Atchison Fire Department "a very diverse, interesting, and rewarding career," which allowed him "the opportunity to meet and work with a lot of individuals," and thanks his coworkers, and the public, "for their support to the Atchison Fire Department."