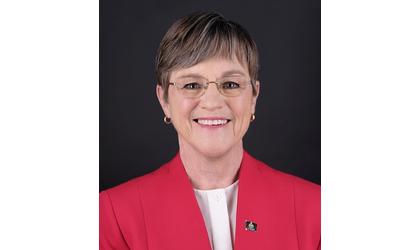 KS Governor Laura Kelly
(MSC News)--Area students are selected to join what Kansas Governor Laura Kelly calls an "elite group of Kansans."
That comes as the annual selection of graduating seniors named to the Governor's Scholars Program are announced, and among them are three graduating from Atchison area schools. Jameson Parks, of Atchison High School, Sophia Hill, of Atchison's Maur Hill-Mount Academy, and Rebecca Statler, of the Atchison County Community Schools, are among the state's graduating seniors who finished in the top one percent of their high school graduating class.
Delanie Molt, of Horton, Christopher Raithel, of Pleasant Ridge, Kiana Jessepe, of Holton High School, Paige Deneault, of Jackson Heights, Hayley Harman, of Royal Valley High School, Katherine Madsen, of Hiawatha High School, Kinlee Whetstine, of Doniphan West, and Jude Conley, of Centralia, are among others locally, and statewide, named as Governor's Scholars.
Kelly, in a message posted to YouTube, sends her congratulations to the Kansas seniors receiving the honor: According to a release from Kelly's office, the Governor's Scholars Program "has been recognizing outstanding graduating seniors" for the past 38-years.