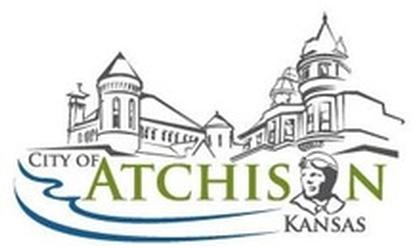 (KAIR)--The City of Atchison has set its priorities for the state and federal legislatures, with the Atchison City Commission Tuesday approving the 2021 Legislative Policy Agenda.
The unanimous approval came during the Commission's regular meeting held Tuesday, following Monday's day off for government as part of the Dr. Martin Luther King Junior Holiday.
According to a news release from the City of Atchison, the Legislative Policy Agenda
"is given to state and federal elected officials as a guide on issues that impact Atchison residents directly."
The release calls what are known as Home Rule principals "of chief concern when it comes to municipalities in regards to state politics," with Home Rule allowing local elected officials to decide on policy that most impacts a local community, such as Atchison.
Key policies of concern for the City are outlined in the release, with seeing flood aversion measures put in place on U.S. Highway 59, east of Atchison in Buchanan County, Missouri, included among matters of concern. When flooding of the Missouri River occurs, the highway, which connects Missouri to Atchison, Kansas, is regularly shut down to traffic, keeping drivers rerouted from Atchison, which local leaders say creates a negative impact on sales tax, and other visitor-related funds.
Also included among issues of concern are protecting the current countywide sales tax distribution, calling for countywide transportation funding equity, asking for state support of highways in city limits to be fully funded, equitable alcohol laws and regulations when compared to neighboring states, and a statewide look at housing issues.
With the unanimous approval of the agenda, it will now be given to state and federal elected officials.