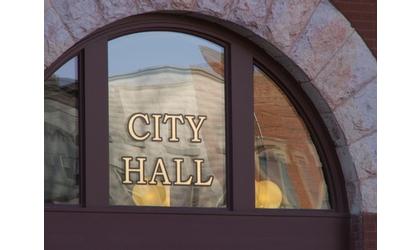 (KNZA)--The mask mandate in the city of Hiawatha will remain in place.
The matter was re-visited at Tuesday evening's Hiawatha City Commission meeting at the request of new commissioner Brian Shefferd.
Shefferd said he had heard from several people concerned about the mask mandate, which has been in effect since November 20. He said he didn't think its enforceable and believes it should be in the hands of business owners, not the city.
Brown County Health Officer Robin Downard and Hiawatha Community Hospital CEO John Broberg, speaking by Zoom, urged the Commission to maintain the mask mandate, which they said has helped reduce the number of COVID-19 cases in the county since it was put in place. As of Tuesday, Downard said there were 29 active cases in Brown County.
Following discussion, a motion by Shefferd to rescind the mask mandate died due to the lack of a second.
Shefferd also brought up for discussion the reopening of the Fisher Center.
The facility has been closed to the public since November 18 to help mitigate the spread of the coronavirus.
Commissioner Becky Shamburg said while she was open to discussing the matter, she was not ready to vote to open the facility back up at this time.
Mayor Bill Collins said he wasn't ready either without a plan in place.
A motion by Shefferd to re-open the Fisher Center died due to the lack of a second.
Tuesday's meeting marked the first for Shefferd and new commissioner Evans Woehlecke, who were elected last November.