Atchison Co schools increase spectator attendance
01/15/2021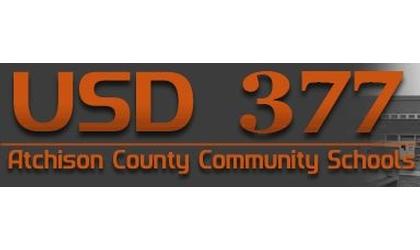 (KAIR)--The Board of Education for the Atchison County Schools of USD 377 have organized for the new year, while approving an attendance change to allow more guests at winter sports activities.
That happened Wednesday evening, when the board members met for their regular meeting in Effingham.
Board officers were selected for 2021, as part of the session, with Lori Lanter, who serves position 6, re-elected to serve as board president. Barb Chapman, of position 1, was selected as vice-president, with both installed to the roles of leadership through votes of the board.
The board Wednesday also approved an attendance change for winter sports which allows for an increase in spectators at sports activities. Attendance had been limited to one parent or guardian per participant family in an attempt to help alleviate the spread of COVID-19.
However, following consultation with the Atchison County Health Department, the Board of Education voted to increase the number, with two parents or guardians per participant family now allowed at all winter activities.
© Many Signals Communcations
You will need to be logged in to leave a comment.
Please Login The posting of advertisements, profanity, or personal attacks is prohibited.
Click here to review our Terms of Use.