New grocery store opens in Falls City
01/15/2021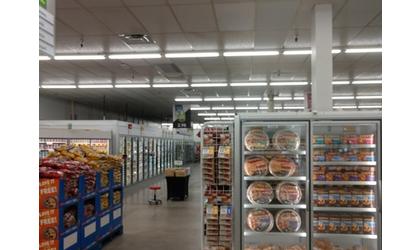 (KLZA)--Friday is the highly anticipated opening of the Dollar Fresh grocery store in Falls City.
Falls City native Clint Sailors will be the store manager, he's excited to get the store open. He says the store offers a large fresh produce section and will prices to compare well with anywhere in the area.
Dollar Fresh is owned and operated by Hy-Vee. Sailors said the Falls City store is part of a new concept of stores. The store has a lower-labor concept and the goal is to have low prices requiring low labor and low shrink.
Following a major remodel of the interior of the former Shop-Ko store, Sailors says patrons should be on the lookout for great deals throughout the store.
Sailors has been working for Hy-Vee for about four years and is excited for a chance to return to his hometown. He said it will be a great opportunity for he and his family to move to Falls City.
The store is located at 1300 Stone Street and will be open 7:00 a.m. - 9:00 p.m. seven days a week.
The new store will employ in the neighborhood of 45 people.
© Many Signals Communications
You will need to be logged in to leave a comment.
Please Login The posting of advertisements, profanity, or personal attacks is prohibited.
Click here to review our Terms of Use.