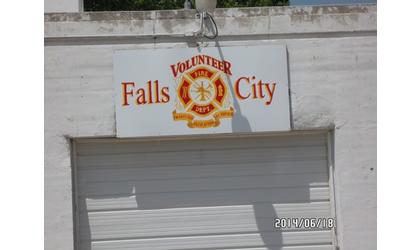 (KLZA)--A major upgrade in equipment for the Falls City Volunteer Fire Department will be arriving in a few weeks.
City Council member Lucas Froeschl updated the Council members Monday night on the purchase of a 2003 ladder truck for the Fire Department.
The Burlington, Vermont Fire Department had a price tag of $66-thousand on the truck. After negotiations they accepted an offer from Falls City of $59-thousand. There is a need for several thousand dollars in repairs and the truck needs new tires.
A local trucker is going to pick up the fire truck and bring it back to Falls City. It is anticipated the truck will arrive in about a month.
The current ladder truck is a 1973 model purchased by Falls City in 1981.
In 2018 a demonstrator truck was brought to Falls City, it had a price tag of more than $900-thousand and would likely be more than a million dollars now.
The Council also approved the expenditure of $3-thousand for grant writing services for air packs and and air compressor for the Falls City Volunteer Fire Department. The anticipated cost to purchase the equipment is $125-thousand and would include 10 air packs. The local match if a grant is awarded is anticipated to be in the neighborhood of $16,550.