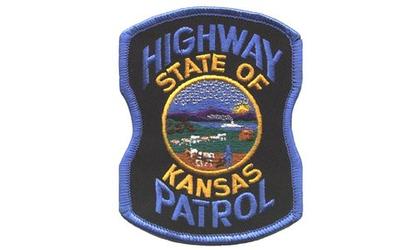 Kansas Highway Patrol
(KAIR)--A semi tractor-trailer driver lost control on a Jefferson County highway late Thursday morning, leading to a rollover crash that sent him to the hospital.
According to a report from the Kansas Highway Patrol, 51-year-old Terry Bynum, of Warner Robins, Georgia, was behind the wheel of a 2016 Freightliner, westbound on U.S. Highway 24, at the Phillips Road Curve, when the wreck happened.
According to the KHP, Bynum "took the curve too fast and left the roadway to the left and rolled."
Bynum was transported from the scene and taken to Stormont Vail Health, in Topeka, for the treatment of what the KHP report calls a "suspected serious injury."
Bynum was buckled up when the wreck happened shortly before 11:00 Thursday morning.