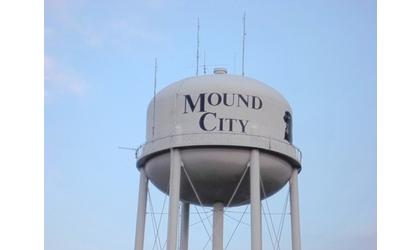 (KLZA)-- The cost for trash service is going up in Mound City beginning in January.
Klosek's Trash Service informed the Board of Aldermen of the $1.50 per resident increase during their October 13 meeting.
During the meeting Jeff Arp with the Missouri Intergovernmental Risk Management Association presented a grant of $3,540 to the Mound City Police Department for body cameras, an $850 grant for an AED for the swimming pool and a $2-thousand grant for a security camera system for City Hall was presented to the City.
The Board also discussed health insurance opportunities for the City in 2021.
After reviewing the sewer and water rate analysis the Board voted not to make changes to the rates.
Aldermen also approved a bid of $31,116 for a Dodge Ram Pickup from Reed Chrysler, Dodge of St. Joseph; $24,537 for three mobile radios and three
handheld radios from Haug Communications; and a bid for $5,688 from Omnigo Software for software.
Sale of a city owned dump truck to Justin Courtney was approved in an amount of $10,001 which was the highest of four bids received.
A bid from Cunningham Sandblasting & Painting for a water tower inspection in an amount of $2-thousand was approved.