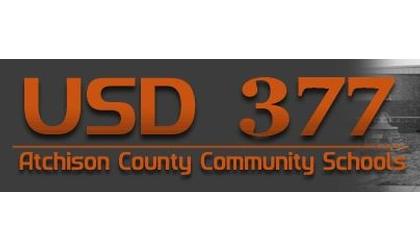 (KAIR)--USD 377 Atchison County Community Schools will allow a limited number of patrons to attend indoor winter sports and other activities, at least for now.
Superintendent Andrew Gaddis says the board, during their Wednesday meeting, decided to implement the policy beginning with junior high girls' basketball, which is scheduled to begin next week.
"We're going to start with allowing each athlete four people to attend, and then monitor and see what that looks like as far our gym capacity, as well as monitor what's going on in the county and around us – as far as cases – and make a plan, and set that plan in action in November before we really start hosting activities for high school where you have boys and girls together, and other things."
Gaddis says the 4-person limit includes the visiting team, whose fans will be seated on the other side of the court.
He adds that the restrictions will probably look different at the high school level, when dealing with both girls and boys games the same night.
The board will continue to monitor and re-evaluate their policy, in consultation with the county health department.
In other business, the board decided to transition to a new way of honoring academic excellence at the high school level. The school will move from a Valedictorian/Salutatorian system to a "with honors" system, allowing students who taking more difficult courses an opportunity to be recognized.
Gaddis says the transition will be completely made by 2025, so that the current 8th grade class will be on the "with honors" system by the time they are seniors.