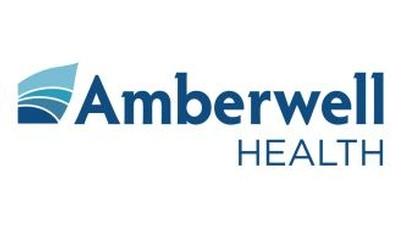 (KAIR)--The Atchison Hospital announced Wednesday the adoption of a new name.
The hospital will now be known as Amberwell Health.
According to an article on the hospital's web site, the new name was selected as a way of unifying multiple locations and service lines.
The announcement marks the culmination of a nine-month rebranding project that included numerous market surveys to help understand the needs of patients and communities.
Several considerations went into choosing Amberwell Health as the new name, including amber being the state's gemstone, amber waves of grain being so iconic for the Midwest, and improving the health and wellness of area communities being the vision of the organization.
The article goes on to say that Amberwell Health will continue to be a not-for-profit organization, locally governed by a board of directors. The current board of directors and leadership team of Atchison Hospital will continue with the same responsibilities under the new name.
Beginning October 1st, all locations and services will begin using the new healthcare system name.
The Atchison campus – which includes hospital care, clinic care, and other healthcare services – will be called "Amberwell Atchison".
The clinics in Horton, Leavenworth, and Troy will be called "Amberwell Horton Clinic", "Amberwell Leavenworth Clinic", and Amberwell Troy Clinic", respectively.