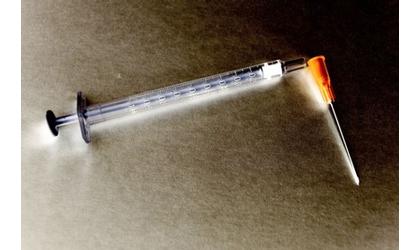 (KLZA) The flu season is approaching and with COVID-19 cases persisting, the Creighton School of Medicine sayd the influenza vaccine will play a critical role in preventing a potential "twindemic" that would put further strain on the health care system.
The Centers for Disease Control estimates the 2019 flu season caused as many as 56-million cases and up to 740,000 hospitalizations. Without a COVID-19 vaccine, it will be difficult for individuals to distinguish between flu and coronavirus symptoms.
The flu vaccine can have a significant impact in reducing the spread of the flu virus.
Everyone six months of age and older is advised to have a flu vaccine, especially high-risk groups, such as children, adults over 65 and those with health complications and chronic illness.
Creighton School of Medicine officials say that wearing a mask in public places is one of the easiest ways to prevent the spread of both COVID-19 and influenza cases.
Since COVID-19 and influenza present similar symptoms, individuals should stay home when sick and isolate for 10 days when showing flu-related symptoms. You should wait 24-hours after your are fever – free before returning to work or going out in public.