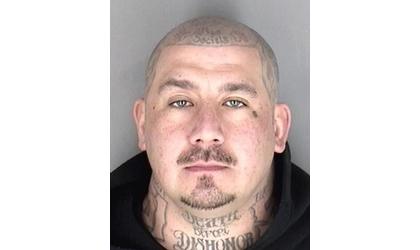 Jason Thomas ( Credit: Topeka Police)
(KNZA)--A person of interest in Topeka's latest homicide was taken into custody Monday afternoon in Jackson County.
Jackson County Sheriff Tim Morse said 37-year-old Jason Thomas, of Topeka, was arrested by Jackson County deputies after he was seen leaving a residence in Delia.
Topeka Police officers responded to a shooting in the 300 block of SW Roosevelt Street around 2:45 Saturday morning.
35-year-old Matthew Pressler, of Topeka, was found suffering from gunshot wounds. He was pronounced dead at the scene.