Brown County primary election results finalized
08/10/2020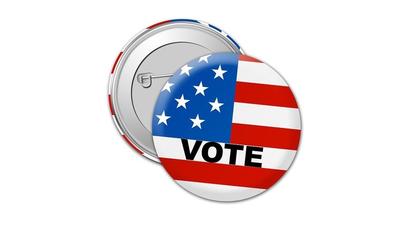 (KNZA)--The results of the August 4 primary election in Brown County were finalized during Monday's meeting of the Brown County Commission.
The Commission went into a special canvassing session to review a total of 44 provisional ballots. A provisional ballot is used to record a vote when there is question about a given voter's eligibility to vote.
A total of 14 provisional ballots were counted based on state statute, while 30 were not counted.
There was one ballot dismissed where a voter had voted twice—the first time with an advanced ballot and the second time at the poll. The first ballot was accepted, while the ballot at the poll was not.
Brown County Attorney Kevin Hill said he would forward the information to the Brown County Sheriff's Office to investigate as a possible " election crime."
There was no change in the outcome of any of the local contested races following the canvass.
Final results in race for 3rd District County Commissioner showed Bill Pollock defeating incumbent Republican Dwight Kruse by a 26-vote margin, 323 to 297. Election night results had Pollock defeating Kruse by a 25-vote margin.
A coin toss was held to break a tie vote for the position of Republican Mission Precinct Treasurer between Alan Yaussi and Tom Lockwood, with Yaussi winning the coin toss.
Brown County Clerk Melissa Gormley reported a nearly 44 percent voter turnout for Brown County, including the provisional ballots.
For a summary of the final Brown Co election results click link below:
© Many Signals Communications
You will need to be logged in to leave a comment.
Please Login The posting of advertisements, profanity, or personal attacks is prohibited.
Click here to review our Terms of Use.