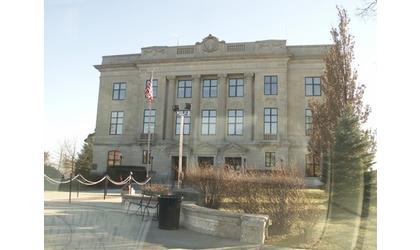 Brown County Courthouse
(KNZA)--The Brown County Commission has voted to let the county's school boards decide whether they want to opt out of Governor Kelly's coronavirus-inspired order requiring schools to have staff and students wear masks.
The Commission took the action Monday on a 2-1 vote after receiving input from County Health Officer Chastity Schumann and consulting with County Attorney Kevin Hill.
Schumann said she believes school boards should make their own decisions. She suggested if social distancing can't take place then masks should be required.
Hiawatha School District Superintendent Lonnie Moser and South Brown County USD 430 Board President Jason Selland were present at the meeting.
Moser said they intend to follow the Governor's order, which requires masks for those ages 3 and up--with some exceptions. Moser added the school district's staff supports the wearing of masks.
Selland said his board has not made a decision and he was looking for some guidance from the county.
Commissioner Keith Olsen said he felt the county should stay out of the matter, and Commissioner Dwight Kruse said the county should let individual school boards make their own decision.


I