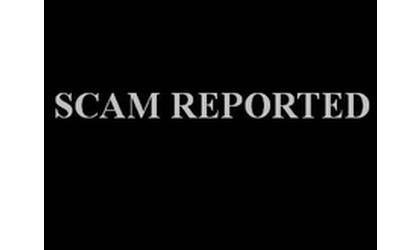 (KNZA)--Brown County Sheriff John Merchant is alerting residents about another scam circulating in the area.
Merchant said he has received multiple reports about county residents being contacted by phone and being told their about Amazon account has been suspended pending verification.
The caller in one instance was requesting Amazon account information and financial information.
When the resident informed the caller that they should already have that information, the caller became upset and demanded the information, threatening the resident that their Amazon privileges would be revoked if they did not cooperate.
The resident then informed the caller that she did not have an Amazon account and hung up.
In another instance, the call showed that it originated from Neosho, Missouri.
So far, Merchant said none of the county residents contacted have provided any information to the callers.
As always, he urges residents to not give out any personal information over the phone or computer.
If you feel you have been a victim of a scam, notify your local law enforcement agency at once.