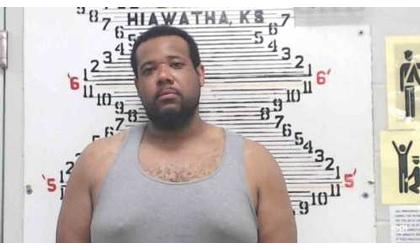 Avery Steward ( Credit: Brown Co Sheriff's Office)
(KNZA)--A Hiawatha man was arrested over the holiday weekend on drug charges following the execution of a search warrant.
Brown County Sheriff John Merchant said 28-year-old Avery Steward was arrested Saturday after the Brown County Sheriff's narcotics unit and K-9 conducted a search warrant in Hiawatha.
Steward was arrested on charges of possession of heroine, possession of methamphetamine, possession of drug paraphernalia, felony obstruction and possession of stolen property.
He was booked into the Brown County Jail, where he remained held Monday without bond pending a first appearance in court.