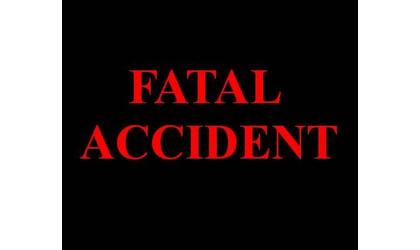 (KAIR)--The name of a teenager killed early Sunday morning in a UTV accident in northern Jackson County has been released.
Jackson County Sheriff Tim Morse on Monday identified the victim as 13-year-old Iziah Martinez of Fargo, North Dakota.
Five others, all traveling with the victim, were taken to area hospitals with what Morse called both life-threatening and non life-threatening injuries.
According to a news release from Morse, it happened shortly after 2:00 Sunday morning, a half-mile west of S. Road, on 318th Road, near Netawaka.
According to the initial investigation, the vehicle was westbound on 318th, identified as a low maintenance road, traveling beside another UTV. The driver lost control, causing the vehicle to overturn. Martinez was ejected and pronounced dead at the scene.
According to Morse, "the Sheriff's Office is investigating whether alcohol was a contributing factor" in the accident.
Assisting at the scene of the fatal accident were the Netawaka, Whiting, and Holton Fire Departments, along with EMS from Jackson County, the Prairie Band Pottawatomie Nation, and Horton.
The investigation continues.