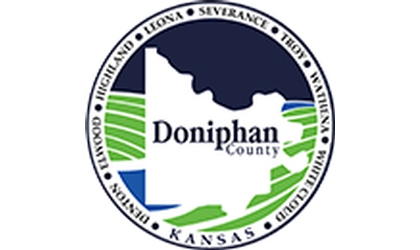 (KNZA)--A grant program has been approved for Doniphan County businesses negatively impacted by COVID-19.
The Doniphan County Commission on Monday approved the program on the recommendation of County Economic Development Director Leah Johnson.
Under the program, small businesses in the county with less than 15 employees can apply for up to $1,000 in grant funds through the Doniphan County Economic Development Initiative Fund.
$10,000 will be available for the program.
Johnson said a selection committee would be established for grant awards, with the Commission giving final approval.
The grant will be awarded on a first-come, first-serve basis.
In other business, the Commission voted to ratify a reopening order from County Health Officer Dr. Bradley Gaul, which took effect Monday.
The order follows phase 3 of Governor Kelly's Ad Astra reopening plan, with a mass gathering limit of 45.
Providing the county's local virus transmission rate continues to remain steady or declines, the reopening order would be phased out beginning June 15 and all restrictions lifted.
You can view the reopening order on the Doniphan County website.