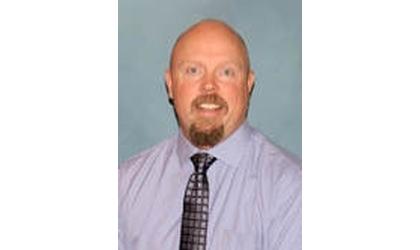 Travis Githens
(KNZA)--The Riverside USD 114 Board of Education has announced the selection of a new superintendent.
According to a news release, Travis Githens will take over as the district's new superintendent on July 1.
The Board approved the hiring of Githens during a special meeting Monday evening.
The release says Githens has broad educational experience as a teacher, administrator and an educator of educators.
He is currently in his fifth year as principal of Chase County Junior/ Senior High School in Cottonwood Falls.
Board President Jennifer Davis said that Githens emerged from a very thorough search process as the right candidate to lead the district. "The Board is certain in our choice of Mr. Travis Githens and confident that under his leadership USD 114 will continue to be recognized as excellent environment for learning.
Githens was among two finalists interviewed by the board last week. The other finalist was Jennifer Gatz, who is currently in her fourth year as director of student learning for Prairie Hills USD 113.
Githens will replace Superintendent Bob Blair, who is resigning at the end of the current school year. Blair will take over next school year as the new superintendent of North Lyon County USD 251.