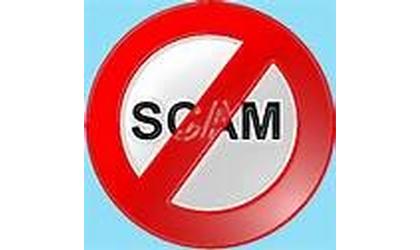 (KNZA)--Echoing a warning stated by national authorities, a local area Sheriff is advising residents to beware of scammers using the coronavirus pandemic as the catalyst for scams.
Brown County Sheriff John Merchant Monday said his office has received reports "of two very recent scams that are circulating" in the area.
Merchant, in a release, said residents have reported receiving pre-recorded phone calls from an out-of-state phone number that tells the recipient donations are being accepted for the Doctors and Nurses Fund, to help medical professionals due to COVID-19.
Merchant confirms that call is a scam "intentionally trying to play on your generosity."
The second scam involves residents receiving phone calls that tell the recipient their stimulus check is being held up due to a lack of verification. Merchant said the caller asks for such personal information as a social security number, legal name and address.
Identifying the calls as a scam, Merchant said residents should immediately hang-up when receiving any type of suspicious phone call.
Similar scams are being reported nationwide. The FBI has reported a surge in coronavirus-related scams, including phones calls and fake emails.