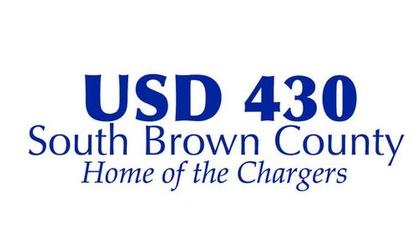 (KNZA)--The Board of Education for the South Brown Schools of USD 430 in a special meeting Monday evening adopted two resolutions related Governor Kelly's order closing K-12 schools for the remainder of the school year.
One resolution authorizes the continued payment of the wages of the district's employees during the emergency school closing.
The other resolution suspends the district's graduation requirements for this school year. Currently, the district requires 24 credits to graduate. The resolution allows this year's senior's to graduate with only 21 credits, the minimum required by the Kansas Department of Education.
Superintendent Jason Cline told the Board the Department of Education will be issuing waivers for the mandatory 1,116 hours needed for a full school year. In order to receive the waiver, he said districts must develop and implement a continuous learning plan and pay all staff as if they were in school.
Cline said the administrators and teachers are in the process of creating a continuous learning plan for the district. It will be brought to the board at a special board meeting Monday afternoon, March 30, at 1:30.