Topeka homicide claims former Atchison man
02/18/2020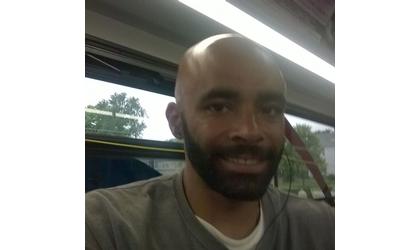 Emerson Downing, formerly of Atchison, is identified as the victim of Topeka's first homicide of 2020. (Photo credit: Facebook)
(KAIR)--A former Atchison man is dead, identified by the Topeka Police Department as the victim of Topeka's first homicide of 2020.
41-year-old Emerson Downing, identified as a resident of Topeka at the time of his death, was killed Monday in what's described as a hit-and-run.
WIBW-TV reports witnesses heard an argument around 1:00 Monday afternoon, and notified authorities. A short time later, those witnesses told police they saw a vehicle run over Downing and then flee the scene, located near the Soldier Trail, in the 1500 block of Northwest Tyler.
Downing was transported by ambulance to an area hospital, where he was pronounced dead.
An arrest has been made, with the TV station reporting 51-year-old Chad Thomas Cuevas is in custody at the Shawnee County Jail, accused of running down Downing. He is facing charges related to First Degree Murder.
The investigation is ongoing.
According to Downing's social media profile, he attended Atchison High School from 1993 to 1997.
© Many Signals Communications
You will need to be logged in to leave a comment.
Please Login The posting of advertisements, profanity, or personal attacks is prohibited.
Click here to review our Terms of Use.