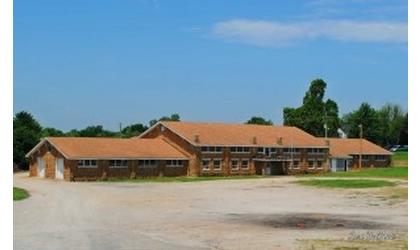 Horton Civic Center ( Credit: city of Horton )
(KNZA)--A state board has approved the nomination of the Horton Civic Center to the National Register of Historic Places.
It was among ten properties considered for nomination by the Kansas Historic Sites Board of Review at their February 1 meeting.
Brown County Commissioner Keith Olsen prepared the nomination application and appeared before the board to make the pitch for the property's nomination.
The state board's recommendation and the nomination itself now go to the National Park Service in Washington D.C. for final review. A determination is usually made public within 45 days.
The building, located at the Brown County Fairgrounds in Horton, was constructed by the WPA between 1937-1939.
The National Register of Historic Places is the official list of the nation's historic places worthy of preservation.
Meanwhile, the city of Horton's application for a Heritage Trust Fund Grant through the Kansas State Historical Society to help fund the replacement of Civic Center's roof was denied.
On February 1st, 13 grants were announced totaling nearly $900,000. However, the Horton project was not among them.
The grant would have funded 80 percent of the project cost and required a 20 percent local match, which would have been split between the city and Brown County.