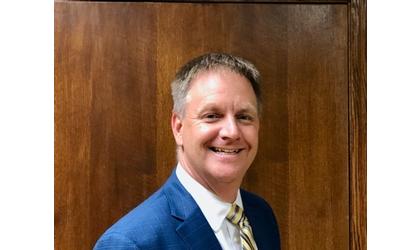 Dan Wessel ( Credit: USD 469)
(KNZA)--An Effingham native has been selected to be the new superintendent of the Lansing School District.
According to a release on the USD 469 website, current Interim Superindent Dan Wessel has been hired to be the district's permanent superintendent, starting July 1 of this year.
During a special meeting on February 6, the Board voted to offer Wessel a two-year contract at a annual salary of $141,818.
Wessel was among four candidates interviewed.
He will replace Darrel Stufflebeam, who retired from the position in July 2019.
Wessel has been with the Lansing School District for the past 23 years. Prior to being the interim superintendent, Wessel served as the assistant superintendent and director of technology.
During his time at Lansing, he has also served as a math teacher, computer teacher, assistant principal at Lansing High School, and has served as the assistant superintendent since 2011.
Wessel says he looks forward to continuing his service to the Lansing School District and community.
Wessel and his wife, Kristie, are both graduates of Atchison County Community High School.