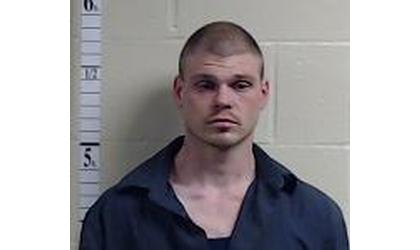 Cody Rhyne
(KNZA)--Federal charges have been filed against a Hiawatha man who was arrested in Richardson County in December following an undercover drug investigation and pursuit.
31-year-old Cody Rhyne has been charged in U.S. District Court in Omaha with possession with intent to distribute 50 grams or more of methamphetamine and possession of a firearm during a drug trafficking crime. Rhyne is also charged with possession of a handgun in violation of the interstate commerce code.
Richardson County sheriff's deputies arrested Rhyne on December 4 after chasing his vehicle from a vacant Falls City parking lot to a rural location south of Humboldt following a controlled buy of methamphetamine and firearms. The sheriff's office says Rhyne crashed his car and fled on foot before he was apprehended.
A federal judge ordered the continued detention of Rhyne pending trial saying he has a prior criminal history, lacks stable employment and poses a danger if released.
Rhyne is scheduled to appear in federal court on February 18.