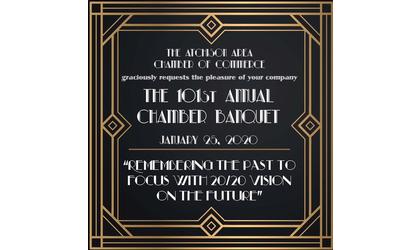 (KAIR)--The Atchison Animal Clinic is named the Atchison Business of the Year.
That happened Saturday night, during the Atchison Area Chamber of Commerce banquet, held at the Atchison Event Center.
Atchison Animal Clinic earned the top honor, which is awarded annually to a Chamber business member that has excelled and continues to make significant contributions to the Atchison area.
The award was one of eight handed out during Saturday evening's ceremonies.
Also honored were the Chamber Ambassadors of the Year, with that honor presented to Vicki Jones, Pauline Lee, and Phyllis Walton.
The Excellence in Leadership Award, which recognizes a graduate of the Leadership Atchison County program, was earned by Daris Calhoon, while two Entrepreneur of the Year awards were presented. That honor, which recognizes a Chamber member who has achieved success in business and also shown creativity and a spirit of innovation and community involvement went to Chris and Kim Taylor, along with Melinda Pregont.
The Organization of the Year award was given to recent newcomer, the Atchison Area Community Foundation. Among the achievements recognized by the organization, which began last year, was its strong growth in supporting all non-profits, with 13 funds in place, along with assets over $260,000.
The Tourism Award, given to a business or individual whose contributions have stimulated local tourism, was presented to Presley Busenbarrick.
The Quality of Life award went to the Fox Theater, and the Team of the Year award was presented to Sleep in Heavenly Peace.
The banquet commemorated 101-years, and was held under the theme, "Remembering the Past to Focus With 20/20 Vision on the Future."