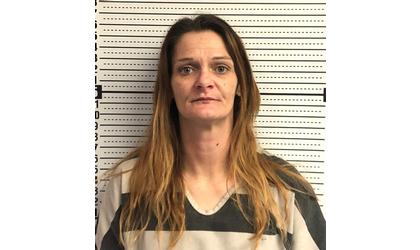 Christina Ann Armstrong ( Credit: Jackson Co Sheriff's Office)
(KNZA)--A Wednesday afternoon traffic stop in southern Jackson County lead to the arrest of a Seneca woman on drug charges.
Jackson County Sheriff Tim Morse, in a news release, said a sheriff's deputy stopped a northbound car near 214th Road south of Holton for a traffic infraction.
A Jackson County Sheriff's K-9 responded to the scene. Morse said the K-9 alerted on the vehicle, which resulted in a search of the vehicle.
He said the investigation resulted in locating a quantity of suspected marijuana and methamphetamine.
The driver, identified as 42-year-old Christina Ann Armstrong, was arrested by deputies.
Armstrong was booked into the Jackson County Jail on charges of felony possession of methamphetamine with the intent to distribute, possession of marijuana, possession of drug paraphernalia and felony interference with law enforcement.