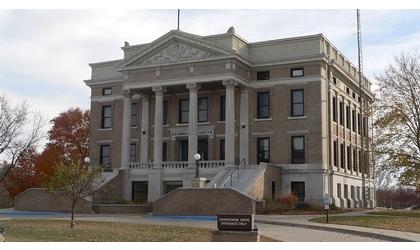 (KLZA)--Dennis Schaardt has been elected Chairman of the Pawnee County Board of Commissioners for 2020.
During their Tuesday meeting the Board elected Jan Lang as Vice-Chairman.
The Board also voted to appoint Alan Gyhra and reappoint Delton Barr to three year terms on the Pawnee County Planning Commission.
Following discussion with Jeremy Kyncl with JJK Construction and Jeff Wagner with Mainelli Wagner and Associates Engineers, and Highway Superintendent Chris Rauner, the board voted to assess liquidated damages in an amount of $12,300 against JJK Construction in connection with a Pawnee County road project.
No one from the public appeared during a public hearing in regards to a proposal to close a portion of 620 Avenue, through a closed bridge. Following the hearing the Board approved closing the road.
Representatives of the Nebraska Association of County Officials met with Board members to discuss 2020 NACO health insurance rates. Commissioners will review the rates and discuss them again during their January 28th meeting.