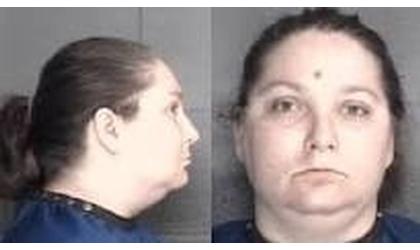 Catherine Smith/Credit: Leavenworth Co Sheriff's Office
(KAIR)--A Leavenworth woman has pleaded guilty to charges in the 2018 death of her 19-month son.
According to a news release from Leavenworth County Attorney Todd Thompson, 32-year-old Catherine Smith pleaded guilty Friday to amended charges of involuntary manslaughter, aggravated endangering a child and interference with a law enforcement officer.
She had originally been charged with second-degree murder, and a jury trial had been scheduled for January 21.
Police were sent to Smith's house on Nov. 29, 2018, and found the baby not breathing. The baby died a few minutes later at a hospital.
Thompson said the child had a temperature of 105 degrees, and a coroner said the baby likely died of hyperthermia.
Police said the child was found in the upstairs room where the temperature was close to 100 degrees, even though thermostat downstairs had been set at 75 degrees.
Sentencing is set for February 28.