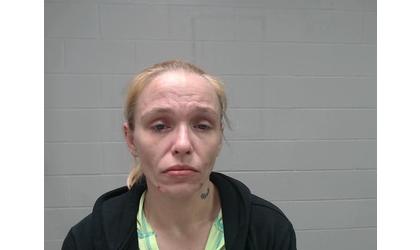 Amber Hamlan (Credit: Atchison Co Sheriff's Office)
(KAIR)--An Atchison woman is facing charges in connection with what police say was the theft and use of a check belonging to an elderly acquaintance.
According to Atchison Police Captain Travis Eichelberger, 37-year-old Amber Hamlan was arrested Thursday in the 400 block of North 5th Street. She was taken into custody on an Atchison County District Court warrant charging her with forgery and two counts of misdemeanor theft.
According to Eichelberger, an 82-year-woman on December 20 had a check stolen from her purse. The check was then forged and cashed at a local business on January 4.
The amount of the check was $53.41.
An investigation into the theft, and forgery, led police to Hanlan, who was booked into the Atchison County Jail. Her bond is set at $10,000.
According to Atchison County Jail records, Hanlan bonded out hours after her Thursday morning arrest.