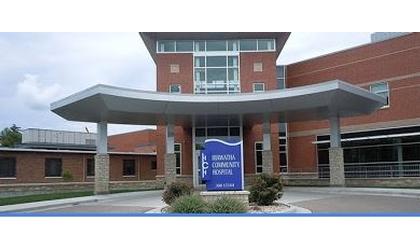 (KNZA)--Hiawatha Community Hospital's finances continue to improve.
Hospital Administrator John Broberg provide an update to the Brown County Commission and Hiawatha City Commission on Monday.
Broberg said through the end of 11 months last year, gross revenue was up 17 percent over the same period the year before. Revenue in November was up 34 percent over November 2018.
He said cash on hand continues to improve but not enough for the fiscal year 2020 capital equipment requirements. Broberg said the hospital board did approve $310,000 in capital expenditures to replacing failing and aging equipment.
The Hiawatha Community Hospital Foundation added a new event this year-a New Year's Bash. Broberg said the event was a success, generating about about $12,000 to go toward an upgrade of the patient call light system.
Broberg said the hospital continues its provider recruitment efforts. A third year resident moonlighted December 6-9 and plans to return with his family for a recruitment weekend where he is not working. Another third-year resident will be working the 4th weekend of January and a first-year resident from Wichita will be coming to visit Hiawatha with her family January 28 and 29th.
Two new hospital board members have been approved for 2020. They are Sarah Olson and Mike Riley. Officers for 2020 include Board Chairman, Greg Rodvelt; Vice-Chair, Del Elffner; and Secretary/Treasurer, Jake Wisdom.