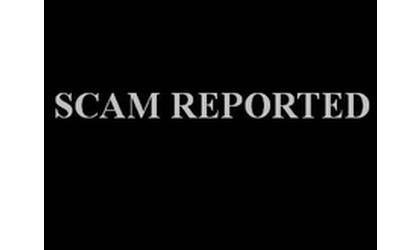 Editor's note: the following was submitted by Brown Co Sheriff John Merchant:
NEW SCAM CIRCULATING:
Residents have been reporting to law enforcement and their local banks that
they have been receiving phone calls by someone who is stating that they
are from the "BANK FRAUD CENTER" and telling them that their bank card has
been compromised.
Callers have asked that residents confirm their bank number by reading it back to the caller. THIS IS A SCAM! Never give out personal information over the phone or computer. If you feel you have been a victim of this scam, notify your bank at once!!

ANOTHER SCAM THAT HAS BEEN REPORTED:

I have received concerns from county residents that people are representing
themselves as lightning rod repairmen from the ROBBINS LIGHTNING ROD
company.
Several residents have had these people do work and they have been excessively charged. I spoke with the ROBBINS company and they are manufacturers of lightning rods and accessories and DO NOT HAVE INSTALLERS WORKING FOR THEM.
Residents have told me that when a bill is presented, it is on a piece of paper. There are no business cards or paperwork guaranteeing the work performed. Please be aware if you are approached for this type of work.