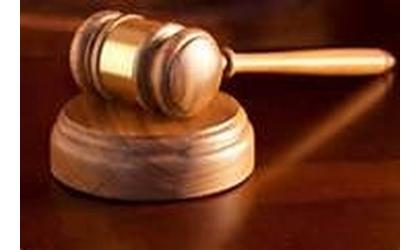 (KAIR)--A Leavenworth man is going to prison, sentenced Friday for two separate counts of aggravated battery involving a child.
According to a release from Leavenworth County Attorney Todd Thompson, 23-year-old Robert Green was sentenced to more than 7-years in prison in Leavenworth County District Court.
Green had pleaded as charged to two separate counts of aggravated battery on October 25.
The charges were based on injuries sustained by a 3-month-old child, who had been left in his care while the child's mother was working. When the mother returned from work, she noticed a soft spot on her child's head and took him to the emergency room. The head injury was determined to be a skull fracture, which resulted in hemorrhage underneath the skull fracture. In addition to the skull fracture, medical professionals from Children's Mercy hospital noted several bruises. Additional x-rays revealed a total of 24 definite fractures, with an additional 7 that were likely fractures. A doctor from Children's Mercy Hospital testified that some of the fractures were in the healing stage, while others were new. Two charges were able to be filed because doctors could determine some of the injuries happened in the past, and that the others happened recently.
According to Thompson, the Court followed the sentencing guidelines, with the 7-year sentence being the maximum amount of time that could be ordered in the case.