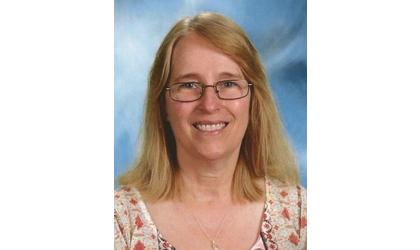 Dixie Pethoud ( Credit: Dorr & Clark Funeral Home)
(KNZA)--Funeral services have been set for a longtime Hiawatha teacher.
Hiawatha Middle School teacher Dixie Pethoud died unexpectedly Monday in Omaha from a sudden illness at the age of 61.
A memorial service for Pethoud will be held Friday morning at 10:30 at St. Paul's Evangelical Lutheran Church, in Falls City.
The family will receive friends Thursday evening from 7 to 8 at the Dorr and Clark Funeral Home, in Falls City.
Pethoud taught in the Hiawatha school district for 26 years. This semester, she was teaching family and consumer science, 7th grade history and 5th and 6th grade technology.
Among survivors are a daughter, Vickie Bangert.