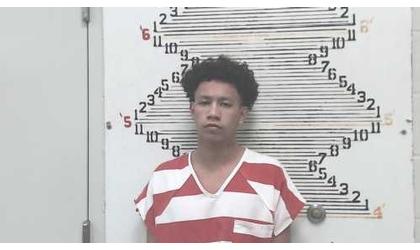 Jason Porter/Photo credit: Brown County Sheriff's Office
(KNZA)--A rural Hiawatha teenager has pleaded no contest to an amended charge in a local child sex case.
Jason Porter entered the plea Monday in Brown County District Court to a felony count of unlawful voluntary sexual relations.
He had original been charged with aggravated indecent liberties with a child.
Porter was arrested in May following an investigation by the Hiawatha Police Department.
According to the criminal complaint, the alleged victim was 13.
Sentencing is scheduled for February 3rd.
Porter remains free on a $40,000 bond.