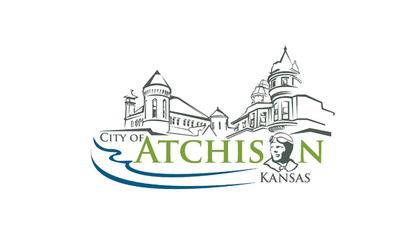 (KAIR)--Two Atchison City Commissioners, defeated in this month's general election, are saying goodbye.
The results of the canvass for the ballots, held Monday by the Atchison County Commission, showed Charlie Perdue defeated by Lisa Moody.
Commissioner David Haussman was also defeated.
Perdue, during Monday's meeting of the Atchison City Commission, offered words of gratitude for his time in office. "I just want to thank everybody that I've worked with, been part of with, here. I've enjoyed it. Just keep the good work up. Be careful and safe."
Haussman also said goodbye. "I sit here, I feel, as a privileged person. For over four years, I was chosen to use discernment and make judgments on exciting things that are happening in our community. I'm grateful for those who supported me to put me in this place. I'm grateful for being able to work with a commission of wise men that have been mentors to me along the way and have helped me do a better job at my judgment."
Commissioner David Butler chose not to seek reelection. "This is the fourth time I've actually got to say goodbye. I think."
Prior to the farewell comments, Vice-Mayor Allen Reavis presented Butler with a trophy of recognition for his decades of service. "Presented to David Butler, in appreciation of over 20-years of dedicated service, devotion, and commitment to the City of Atchison, Kansas," Reavis said, handing Butler the trophy.
"Thank you all very much, Butler said. "Appreciate that. It's been a pleasure working with everybody."
Moody, Abby Bartlett, and J. David Ferris all won election to the Commission, and will be sworn-in during the December 2 meeting of the Atchison City Commission.