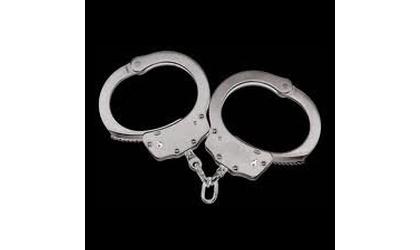 (KAIR)--A runaway teen is found in Atchison, and two men with her go to jail on felony charges.
According to a report from Atchison Police Chief Mike Wilson, Atchison Police Officers Saturday afternoon spotted an unoccupied vehicle parked in the River Front area of Atchison's River Road, and launched an investigation.
A girl was observed by officers heading west, on foot, from the area, and was later found hiding in a tree-lined area of North Terrace.
Officers learned the girl was a 15-year-old runaway from Des Moines, Iowa. She left that location Thursday with two men, who were located Saturday in the area of North Terrace, and arrested.
They are identified as 20-year-old Johnathan McClain and 21-year-old Nicholas Jackson, both of Des Moines.
According to Wilson, the two men were arrested for felony contributing to a child's misconduct and interference with law enforcement.
Following their arrests, McClain and Jackson were both transported to the Atchison County Jail.
They are held on bonds of $10,000 each.
The teen was placed in temporary care, pending her return to Iowa.