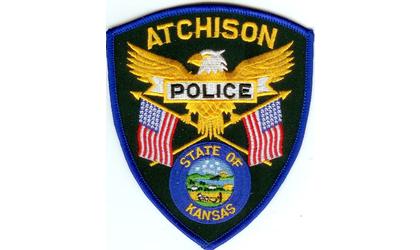 (KAIR)--Two costly thefts are under investigation by the Atchison Police Department.
Atchison Police Chief Mike Wilson told MSC News one case involves a theft from a parking lot at Atchison's Benedictine College, located in the 1300 block of North 2nd Street.
Taken was a Bobcat skid loader model 773.
According to Wilson, investigators have determined that it was driven from that parking lot to an adjacent parking lot at 3rd and Harper Drive. He said it appears the Bobcat was then loaded onto a hauling device, mostly likely a trailer, and driven away.
The Bobcat, valued at $9,500, is believed to have been stolen sometime between 4:00 Monday afternoon and 2:00 Wednesday afternoon.
The second case of theft is focused on a We-MAC Manufacturing shed, located at 11016 U.S. Highway 59.
According to Wilson, someone stole six Star Gold C-25 compressed gas bottles and a DeWALT 185,000 btu space heater from the shed.
The investigation indicates the theft occurred sometime between October 29 and November 5.
The total loss is estimated at $3,400.
No suspects are immediately identified in either of the two cases.
Anyone with information is asked to call Atchison Police at 913-367-4323.