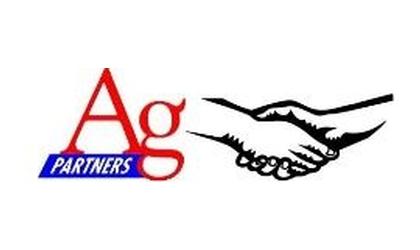 (MSC News)--Ag Partners Cooperative has announced the appointment of an interim president and chief executive officer.
Rod Schroeder begins his tenure September 9, filling in for Stan Remington, former president and CEO, who recently moved out of the area to take another position.
In his role, Schroeder will be a key member of the executive leadership team and will oversee the day-to-day operations of the cooperative's core business segments until a permanent CEO is hired at the cooperative. Based at Ag Partners headquarters in Seneca, Schroeder will report directly to the Ag Partners Board of Directors.
According to a news release, Schroeder brings with him more than 25 years of agriculture management experience. He retired in 2013 after leading the Crop Protection division of Winfield Solutions, a Land O' Lakes Company, since its formation in 2007. Prior to his time at Winfield Solutions, he held positions of increasing responsibility, including CEO, at Aurora Cooperative in Aurora, Nebraska. During his 18-year tenure, the cooperative grew from three to 24 locations and Schroeder was instrumental in the formation of Nebraska Energy, an ethanol producer and Preferred Popcorn, a popcorn processing and marketing company selling globally.
Jason Taylor, chairman of the Ag Partners Board of Directors, said Schroeder will serve as interim CEO for 4-7 months to give the Board the proper time to thoroughly interview candidates for their next CEO.