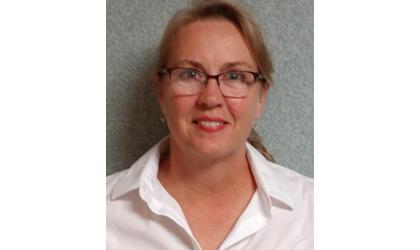 (KLZA)-- Janet Palmtag, a Nebraska City native who now lives in Syracuse has announced her candidacy for the 1st District legislative seat which represents residents of Richardson, Johnson, Pawnee, Nemaha and Otoe counties in southeast Nebraska.
During a visit to Falls City Tuesday, Palmtag said the major issue for residents of the 1st Legislative District and the rest of Nebraska is property taxes which she says are killing our farmers and must be fixed along with quite a few other issues.
Palmtag founded J.J. Palmtag Realty and has offices in Auburn as well as Rock Port, Missouri.
The first time entrant into the political arena is hoping her business experience can help her unseat current 1st District State Senator Julie Slama who was appointed to the position by Governor Pete Ricketts. She is hoping voters want someone with small business experience who has paid property taxes and understands the struggles.
Palmtag said the flood crisis that faces a large portion of Nebraska including some in the 1st District will be an issue for quite a few years.
In addition to Palmtag, Slama and Pawnee County resident Dennis Schaardt are seeking election to the position.